THE CATAMARANS
LAGOON 620, PONCIN 83, SANYA 57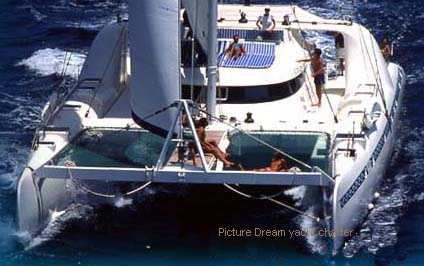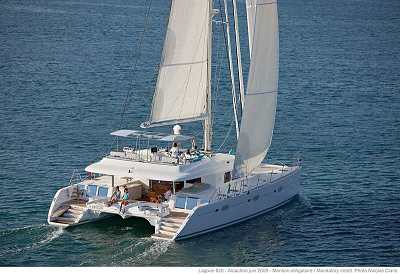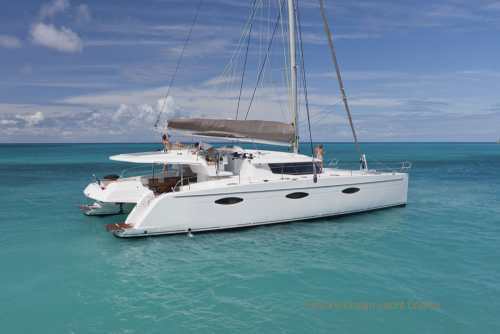 The catamarans are magnificent 25m catamarans about which can accommodate up to 16 passengers and will take you on a splendid cruise in conditions of the utmost comfort.These ships has been specially designed for the tropics, and because of their shallow draught, can take you to exclusive anchorages which are inaccessible to most other vessels.A spacious cockpit, a bright and welcoming dining-room and tastefully-decorated cabins are amongst the many features you can enjoy aboard this catamaran.
You will be able to experience the pleasures of sailing, together with the various other activities available, and you will discover one of the most paradises on earth, whilst enjoying luxurious comfort all times.
The experienced captain and his crew will ensure that your cruise aboard the sailing ship will
be unforgettable.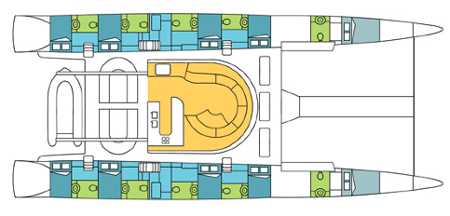 The yachts:


TV CD & cassette - radio Annexa Hard bottom - 4,6m - tender 70 CV water ski Snorkeling equipment , 2 kayaks fishing equipment,
diving equipment with bottles
Lenght : 25 m
Width : 10 m
draught : 1,40 m
sail : 230 m2
Spinnaker : 250 m2
engines: 2x130cv
power : 12 & 24 & 220 V
generator : 15 Kwa
water maker : 200 l/h