BIRD CRUISE SEYCHELLES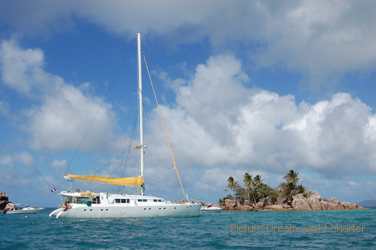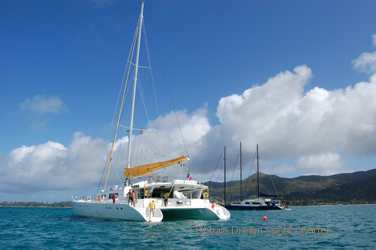 DAY 1
MAHÉ / ST. ANNE MARINE PARK
Embarkation in Mahé in the morning. Anchorage at the Saint
Anne Marine Park, a beautiful spot to do snorkelling.
Anchorage for the night.
DAY 2
ST. ANNE MARINE PARK / BEAUVALLON BEACH /
ANSE MAJOR / PORT LAUNAY
Sailing along the north coast and up to Beauvallon bay and
Anse Major. In the heart of the Morne Seychellois natural
park, inaccessible by car, surrounded by hills, this coast is
unspoiled. Highly recommended for snorkelling. Anchorage
in Port Launay or Anse Du Riz.
DAY 3
PORT LAUNAY / SILHOUETTE / BIRD ISLAND
Departure for Silhouette Island. A trail through the lush
vegetation reveals the beautiful tropical forest.
Night sailing to Bird Island.
DAY 4
BIRD ISLAND / CURIEUSE
Bird Island is a coral island barely rising above sea level. Bird
Island home of Esmeralda, the oldest tortoise. Large colonies
of birds. Night sail to Curieuse.
DAY 5
CURIEUSE / BAIE ST. ANNE (PRASLIN)
Curieuse. This island is part of the Marine National Park.
More than one hundred tortoises live here. After lunch, Saint
Pierre islet, a mass of rounded rocks crowned with a clump of
tall palms swaying gently in the wind: typical and superb scenery
of Seychelles photographed on countless occasions and
printed a million times in tourism magazines!
Excellent spot for snorkelling with magnificent underwater
scenery. Anchorage for the night in Baie St. Anne.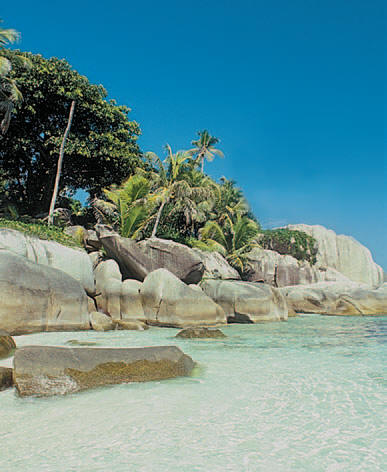 DAY 6
BAIE ST. ANNE / ANSE VOLBERT (PRASLIN)
Praslin: visit of the Vallée de Mai, a valley under UNESCO
protection. A walk in the Vallée is enchanting. The "coco de
mer" trunks are 40 m high and sway gently in the breeze,
making a strange rustling sound as they rub against each
other. Anchorage at Cote d'Or, Praslin, for the night.
DAY 7
ANSE VOLBERT (PRASLIN) / COCOS ISLAND /
FÉLICITÉ
Sailing around Marianne, Félicité and Cocos islands. Cocos
Island is made of large rocks with strange regular stripes carved
by the sea. Cocos Island forms a beautiful sight with a great
harmony of shapes and colours. Under the sea, the vision is
equally attractive with thousands of fishes.
Unforgettable snorkelling. Sailing towards La Digue.
DAY 8
LA DIGUE
Rent a bike at La Digue to visit this beautiful island.
With its tracks winding under tall palm trees, houses with roofs
of palm leaves, small copra factories, fine white sand
beaches and large polished rocks, La Digue may be the most
beautiful island in the Seychelles. No cars, only bicycles or
carts drawn by oxen. Horse rides are also possible.
Anchorage in La Digue harbour.
DAY 9
LA DIGUE / GRANDE SOEUR /
ANSE LAZIO (PRASLIN)
Grande Soeur made of two steep and rocky hillocks, linked
together by a small coconut plantation.
Barbecue on the beach. Visit the island, water sports.
Anchorage in Anse Lazio (Praslin).
DAY 10
ANSE LAZIO / COUSIN ISLAND / MAHÉ
Visit Cousin Island.
Since 1968, the island has been a nature reserve and bird
sanctuary with rare species and some giant tortoises. Return
to Mahé in the afternoon. Anchorage for the night.
DAY 11
MAHÉ
OTHER ITINERARIES